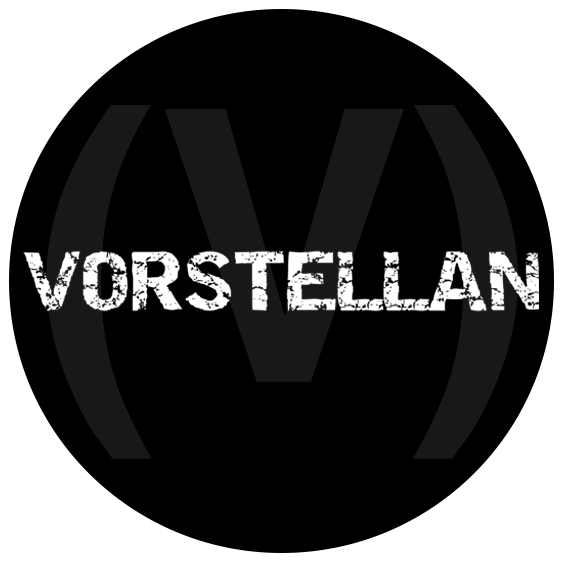 VORSTELLAN
British alternative metal outfit Vorstellan debuted with a brand of grunge-tinged metal that is nostalgic to the sound of mainstream rock that we all came to love from the '90s and early '00s.
The band's influences would impact the sound dramatically, with them being indebted to post-grunge artists like Silverchair, Bush, and the radio-friendly darkness of acts like Breaking Benjamin and Three Days Grace.Vorstellan managed to gain mainstream attention scoring a place in the Australian top 100 iTunes album charts.
In 2014, after a failed attempt at a solo synth project, founding guitarist/singer Jacob Knight joined forces with drummer Matt Donaldson and later on in 2017 bassist John Allan. When the trio started playing shows around the United Kingdom, they managed to gain a budding live reputation, playing a series of highly successful shows in Edinburgh, Glasgow, Leeds, Manchester, and Newcastle.
Vorstellan issued their debut album 'Encephalon' on the 8th of May 2020. The album received a vast array of ratings from online publications and gained national press coverage. Encephalon was described as being "loaded with slamming guitar parts, colossal drumming, and vocal lines that fully ignite and engage the listener."
In 2021, Vorstellan entered the studio again to record new tracks including Riot, Drowning, and Punchline for their 'Memory Files' trilogy.
IMPORTANT ANNOUNCEMENT 10/04/2023: - Vorstellan has officially announced that they are on hiatus until further notice.All Vorstellan's Music will remain available to stream on all Digital Streaming platforms. - The Official Statement regarding this announcement is available to read on all Social Media Platforms.
THANK YOU
---
Vorstellan 2023 ©